Wine Gotsa Saperavi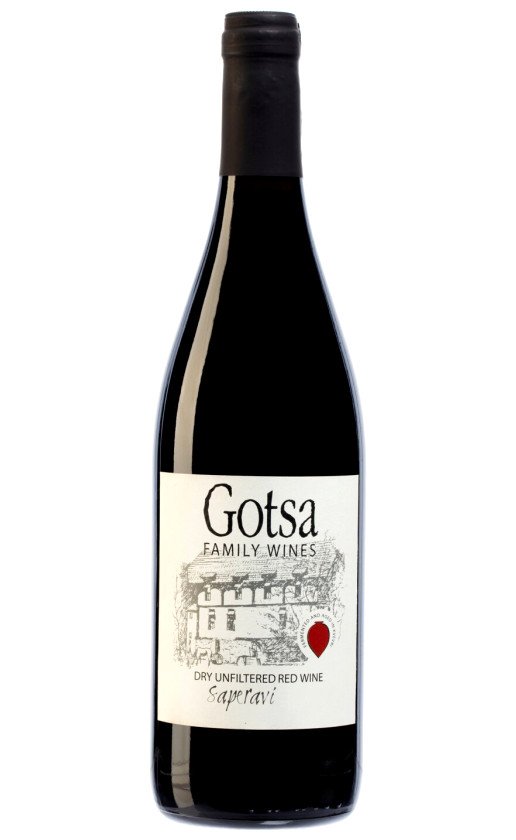 $23.82

Raw Wine
Saperavi, 2019, Gotsa Wines, 75 cl
UK,
Gotsa Saperavi
What is Gotsa Saperavi Wine?
Gotsa Saperavi is a red wine made from a grape variety called Saperavi, which originates in the country of Georgia. This wine is produced by Gotsa Family Wines, a winery located in the Georgian region of Kartli.
How is Gotsa Saperavi Wine Made?
The winemaking process of Gotsa Saperavi starts with hand-picked grapes that are fermented in large Georgian qvevri (clay pots) with the skins and stems for about 10 days. The wine is then aged in qvevri for 6-8 months. This traditional Georgian winemaking method gives Gotsa Saperavi its unique characteristics and taste.
What To Expect in Gotsa Saperavi Wine?
Gotsa Saperavi is a full-bodied wine with bold and complex flavors. It is known for its rich, dark fruit aromas of blackberry, plum, and cherry, with subtle hints of spices and earthy undertones.
What Does Gotsa Saperavi Taste Like?
On the palate, Gotsa Saperavi provides a robust and velvety mouthfeel, with intense dark fruit flavors, firm tannins, and a long, smooth finish.
What Food Does Gotsa Saperavi Wine Pair With?
Gotsa Saperavi pairs well with hearty dishes such as beef stews, lamb chops, and roasted vegetables. It also complements Georgian cuisine, including khinkali (dumplings), khachapuri (cheese bread), and shashlik (grilled meat skewers).
How Should I Serve Gotsa Saperavi Wine?
Gotsa Saperavi should be served at a temperature between 16-18°C. It is recommended to decant the wine before serving to enhance its aromas and flavors.
What Kind of Wine is Gotsa Saperavi?
Gotsa Saperavi is a natural wine, made with minimal intervention and organic farming practices. It is an excellent representation of Georgian winemaking traditions and terroir.
Buy Gotsa Saperavi Wine Online at Vi.wine
If you are looking for a unique and authentic wine experience, buy Gotsa Saperavi wine online at Vi.wine. We are a marketplace that offers a carefully curated selection of wines from around the world, including rare and hard-to-find bottles. Order now and enjoy the rich flavors and history of Gotsa Saperavi wine.